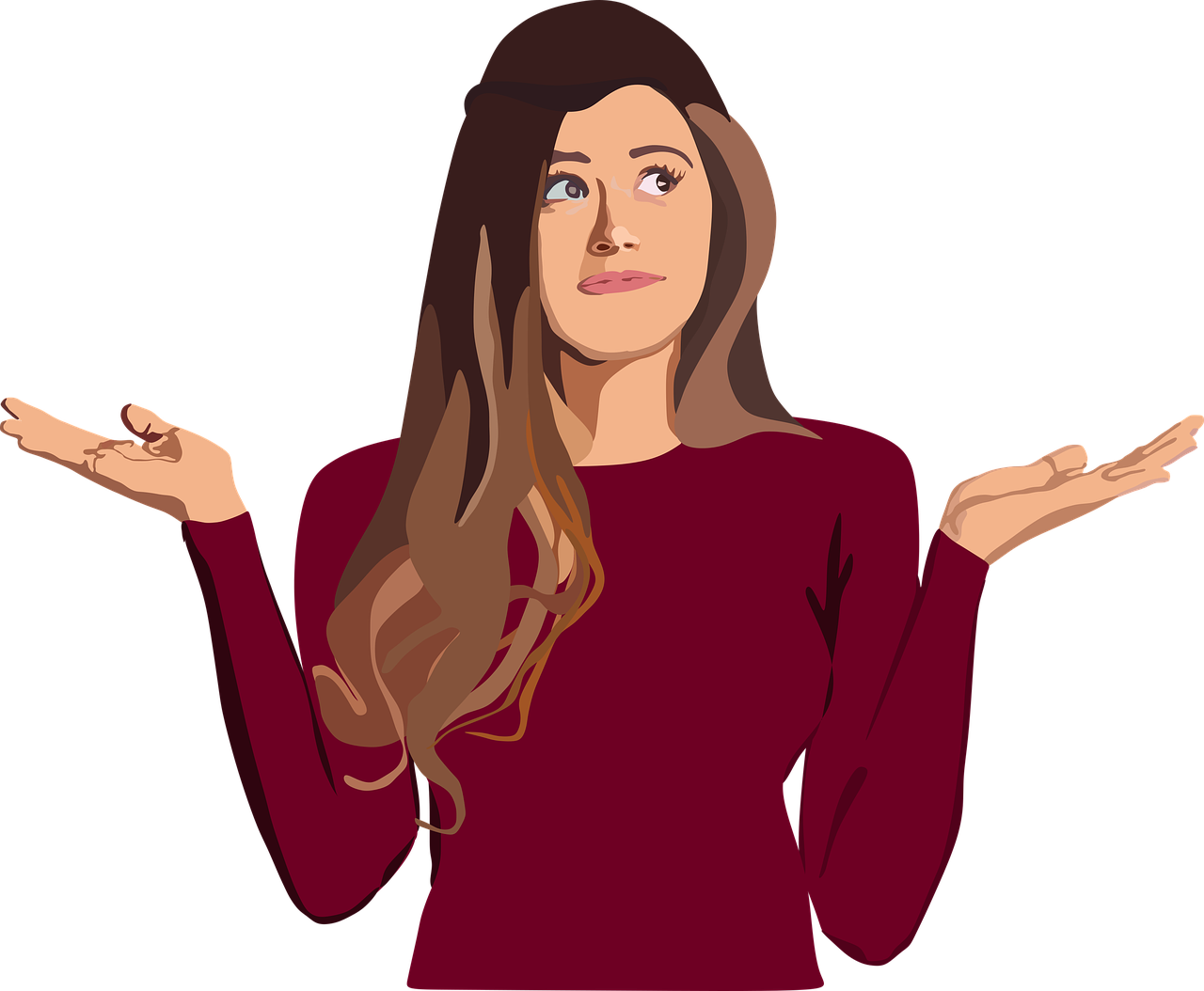 WHY YOU SHOULD BE CAREFUL WITH JARGON
There I was, on a Tuesday morning, before I even had breakfast, in a hardware store, with a broken part from the cistern in a plastic bag.
"Good morning. I'm looking for this. But without the broken off bits of plastic." The answer from the sour-headed lady was: "We don't have that. Then you have to buy a whole new system." Fine, I said, and she pointed me towards the aisle I needed.
Because just looking at the aisle made me dizzy, I went looking for a man in a blue t-shirt who worked there. Man, did I have to search well! Of course, I was really bothering the poor man with my question, which he made very clear by not looking at me when he said, "What can I do for you."
Half an hour later, after having opened a box and having asked me a bunch of difficult questions, it turned out they couldn't help me. "See, a high-hanging reservoir is almost impossible to find!" No, it isn't, I have one at home. I just wanted this round thing with plastic feet so I could go 'zzzztttt' and replace it in the cistern. "Yes, but that 'zzztttt', that's not gonna happen!", said the man. He sent me to another place across the street. "It's called a floater," he managed to say quickly and quietly.
I've learned a new word
Across the street, I asked for a floater for a high-hanging reservoir. "What brand?" the boy behind the counter asked. Um, I hadn't really looked at that, with my sleepy head. I felt so dumb. I was so happy I had brought the part. Shouldn't you be able to recognize this without the brand name? Apparently not. So without the brand name, he couldn't help me.
But, again, I was sent somewhere else, down the street. I had to ask there. And if they had it, I could come back to this company and then they would order it for me. I was very confused. Why couldn't I just buy it there? Anyway, it probably had to do with a pass, or whatever.
And the reception desk of the third company in a marble reception hall full of bathtubs and shower cubicles, the lady said I had to drive around the building to the Express, and ask again. It was 10:30 by now and I was hungry. That didn't help my demeanor.
Sighing about such a dumb customer
After having driven 10 meters at the most, I parked in front of the Express, where another one of those lovely men spoke to me in a lot of terms I didn't understand and had another bunch of difficult questions I couldn't answer. He sighed and complained about my ineptitude. "Did it look like this?", he asked at some point while he showed me a box with a drawing of a cistern on it.
"Yes!", I exclaimed happily. "That is a high-hanging cistern!" That made him laugh very loudly, because this was a very specific cistern! After I promised him to look up the brand at home and begged him if I could please and thank you call him to see if he could order a new system, he handed me a ripped off piece of paper with his number scrawled on it.
After I called him with the brand name, he said he'd check it out for me later, because he was helping a customer. Okay, sire. That's fine, sir. He called me back. He had good news and bad news. He could order it, but it would take 3 weeks. I didn't want that, did I. No, sir. Thank you, sir.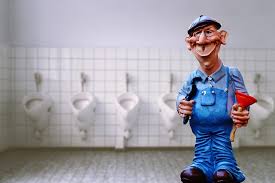 Since I had been told about 6 times that morning that I would need to get a whole new cistern, I called Bart, my amazing handyman. He picked up the phone while he was working on a job. Sure, of course he could help! When would I like him to come by and fix it?
"Whatsapp me some pictures." Within no time I received a message that he had ordered a new high-hanging cistern and could come by on Friday, so I didn't have to change around any other appointments. And he gave me instructions on how to flush until then. What a wonderful man.
Unpleasant feeling
You understand how I felt when I was in all those hardware stores with those grumpy men. I felt really dumb. I never ever want our clients to feel that way! I think maybe some people like using certain terminology to a) feel better about themselves, because, hey, what else are you going to do with your day, and b) because that's what they do all day.
But until I show up in my overalls with a rolled cigaret behind my ear and paint in my hair (prejudiced, I know), you can assume that I've never installed a toilet before and therefore don't know what all the parts are called and what I should have paid attention to. Be a bit nicer! Explain it again, with patience, and don't laugh at me. That's all I ask. My clients too, probably. And yours.
We always try to gauge the level of knowledge of our clients and work with that. If we use a term or ask a question that they don't understand, we explain patiently. And that really has nothing to do with the intelligence level of our clients! Even though some always think that it does. It's all about what you do all day.
If you could make a website yourself, or could translate well, or had designing skills, you would need us. But we most likely cannot do what you do. So.
Do you hate jargon too or do you think we use it too much, let us know! And do you want to know if your texts are understandable for a lamen, you can always ask us: info@sureconnection.nl